Tom
www.CastingNow.co.uk/tom-1
---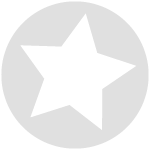 Tom
Actor
456 Profile Views
www.CastingNow.co.uk/tom-1
Unique ID: tom-1
Playing Age: from 20 to 25
Location: Essex
Gender: Male
About
Me
I am a very bubbly person who is always wanting to try new things, I can talk to anyone and also a very good listener. I am always ful of energy and have a smile on my face twenty four seven :-) I have always wanted to get into acting and tv shows and would be a deam come true if I hade the chance to do so. I am a typical Essex boy who is over the top cokney and love it.
Acting
Experience
- TV
Accents
- Cockney
- Essex
Employment History & Experience
I have been an extra on a seriers called dead set for the bbc and currently awaiting a response for a new reality show that has not been names yet but its about partners that have just moved in with each other and find things very diffrent so the boy goes away to stay with three diffrent women to see there way of living should be great fun.
Physical Details
Ethnicity:
White/ Caucasian
Skin Colour:
white
Height:
6 ft 0 in
Weight:
11 st 2 lb
Build:
Slim
Dress Size:
n/a
Chest:
27 in
Waist:
30 in
Hips:
n/a
Shoe Size:
10 UK
Eye Colour:
Blue
Hair Colour:
Blonde
Hair Length:
Medium
Hair Style:
Straight
Experience & Qualifications
General Experience
all my experince is in sales I have sales levels 1,2,3 but its made me a people person and gave me everyday skills so i can now talk to any one and get along and have fun with every one, I also have all my gcse's all between A's and D's so not bad.
Other Information
Interests & Hobbies
boxing, football, swimming, going out clubbing, running, animals, socalising,