Tiana-B
www.CastingNow.co.uk/tiana-b
---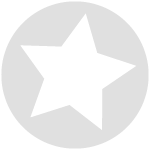 Tiana-B
Actor Presenter Extra
517 Profile Views
www.CastingNow.co.uk/tiana-b
Unique ID: tiana-b
Playing Age: from 20 to 27
Location: London
Gender: Female
Acting
Experience
- Corporate
- Film (Professional)
- Film (Student)
- Radio
- Theatre (Fringe)
- Theatre (Professional)
- Theatre (Touring)
Accents
- Cockney
- London
- Posh
- RP
- Scottish
- South London
- Southern England
- Welsh
- General American
- Farsi/Persian
- French
- Italian
- Persian
- RP
Employment History & Experience
I have pursued a two year acting cours in France and a part-time acting and performance course in Britain, all alongside my academic studies. I graduated last year with a MA and have since then been in a touring production in London and am now performing regularly in France, although I am extremely mobile between the two countries. I work professionally as a voice over artist and a film festival programmer.
I have started working on film format and want to increase my experience. I can work in French, Arabic and English, all three being my mother tongues!
Presenting
Experience
- Internet/ Web
- Radio
- Student
- Voiceover
Specialist Areas
- Documentary
- Film
- Health & Fitness
- History
- Internet/ Web
- News/ Current Affairs
- Performing Arts
- Public Speaker
- Radio
- Sport
- Voiceover
Employment History & Experience
I work as a voice over artist on documentaries and corporate videos and radio plays. I have also worked as radio presenter and do a lot of public speaking in my current position at the local council.
Extras Work, Partipant, Contestant
Physical Details
Ethnicity:
Mediterranean
Skin Colour:
white
Height:
5 ft in
Weight:
8 st 7 lb
Build:
n/a
Dress Size:
8 to 10
Eye Colour:
Brown
Hair Colour:
Brown
Hair Length:
Long
Hair Style:
Wavy
Languages Spoken
- Arabic
- English
- French
Experience & Qualifications
General Experience
Teaching, community arts, acting, presenting, film and theatre programming and producing, translating and interpreting, tour guide and manager.
Qualifications & Training
2 year full time acting course at the ATC Paris
1 part time course at the London Drama School
Workshops in London and Paris
MA from Goldsmiths
BA from UCL
Licence from the Sorbonne
Other Information
Relevant Skills
Trilingual Arabic, French and English (all fluent and native)
Voice and physical theatre skills
Voice over
Singing
Self Defence
Piano level 6
Festival programming
Film critic
Presenting
Interests & Hobbies
All of the above, plus films and food (cooking and tradition)