Thomas Edwards
www.CastingNow.co.uk/thomas-edwards-3
---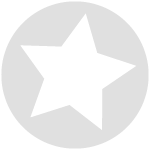 Thomas Edwards
Actor Presenter Entertainer Extra
39 Profile Views
www.CastingNow.co.uk/thomas-edwards-3
Unique ID: thomas-edwards-3
Playing Age: from 18 to 25
Location: Cardiff
Gender: Male
About
Me
I have a passion for acting and would like to pursue it as a career. I put my all into a task that has been given to me. I've worked as an extra on the Netflix series of Sex Education 2. Also an extra on His Dark Materials. I will consider playing any role and put my whole heart into it. Along the way I would like guidance on what to improve on in order for me to become better at that particular role which has been set for me.
Acting
Experience
- Film (Student)
- Panto
- Theatre (Fringe)
Accents
- Welsh
Employment History & Experience
Extra experience on sets,
Theatre experience whilst studying Drama
Extras Work, Partipant, Contestant
Experience
- Film (Professional)
- TV Audience
Employment History & Experience
Sex Education 2
His Dark Materials
Physical Details
Ethnicity:
White/ Caucasian
Skin Colour:
white
Height:
5 ft 11 in
Weight:
15 st 6 lb
Build:
n/a
Dress Size:
n/a
Chest:
44 in
Waist:
36 in
Hips:
n/a
Shoe Size:
10 UK
Eye Colour:
Blue
Hair Colour:
Blonde
Hair Length:
Short
Hair Style:
n/a
Languages Spoken
- English
Experience & Qualifications
General Experience
Extra experience on His Dark Materials and Sex Education 2.
Qualifications & Training
GCSE Drama
Helping out at youth clubs
Other Information
Relevant Skills
Confident in front of large numbers and camera.
Interests & Hobbies
Keeping up to date with new movies and documentaries. Socialising with mates, going to the gym, playing pool, buying and selling goods.