Teresa De Roberto
www.CastingNow.co.uk/teresa-de-roberto
---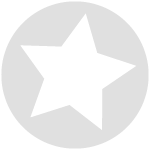 Teresa De Roberto
Model Musician
605 Profile Views
www.CastingNow.co.uk/teresa-de-roberto
Unique ID: teresa-de-roberto
Playing Age: from 18 to 24
Location: London
Gender: Female
About
Me
I am 18 years of age, and love to sing, especially the more modern opera, for example, the material Katherine Jenkins sings, Il Divo, Hayley Westenra for example.
Music
Experience
- Competition
- Solo
Vocal Skills
- Soprano
Employment History & Experience
I have been classically trained for 4 years. i have taken part in many competitions around the Uk, winning most of these. I have also sang in Italy. I have recorded a demo album which has had a good response by the public at my concerts and shows. I do many concerts around the Uk, especially for charity.
Physical Details
Ethnicity:
White/ Caucasian
Skin Colour:
olive
Height:
5 ft 3 in
Weight:
n/a
Build:
n/a
Dress Size:
12 to 14
Eye Colour:
Brown
Hair Colour:
Brown
Hair Length:
Short
Hair Style:
Straight
Languages Spoken
- English
- Italian
Experience & Qualifications
General Experience
I am currently training at The Italia Conti of Theatre Arts for a year. I have a lot of experience with performing on stage as i do it regularly.
I also did ballroom and latin dancing for 13 years.
Qualifications & Training
Grade 5 singing, going to take grade 8 later this year.
Grade 5 singing.
gold award in ballroom and latin dancing achieved.
Other Information
Relevant Skills
Classical training
training in musical theatre
training in ballroom and latin dancing.
training also in ballet, tap, modern, jazz.
Interests & Hobbies
singing,reading, acting.