Teena Moore
www.CastingNow.co.uk/teena-moore
---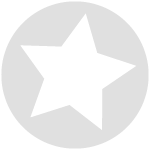 Teena Moore
Model Dancer
39 Profile Views
www.CastingNow.co.uk/teena-moore
Unique ID: teena-moore
Playing Age: from 40 to 60
Location: London
Gender: Female
About
Me
I have modelled for artists and photographers, part time, since 2010 and also did some photographic modelling work in my twenties. I would now like to be cast for commercial advertising and also extras work. I am new to this, but extremely keen. I keep myself fit and healthy by swimming and walking on a regular basis and following a virtually Vegan diet.
Modelling
Experience
- Art Modelling
- Glamour
Employment History & Experience
Artists model for figure drawing and painting, since 2010. Photo model since 2010 and also in my twenties for private photographers and camera club.
Dancing
Experience
- Pole Dancing
Dance Skills
- Disco
- Freestyle
- Streetdancing
Employment History & Experience
Dancing abroad in Iceland, Greece, Austria, Spain at table dancing clubs, 1998, short contract assignments.
Physical Details
Ethnicity:
White/ Caucasian
Skin Colour:
olive
Height:
5 ft 1 in
Weight:
8 st 0 lb
Build:
n/a
Dress Size:
10 to 10
Hips:
34 in
Shoe Size:
4 UK
Eye Colour:
Green
Hair Colour:
Blonde
Hair Length:
Medium
Hair Style:
Curly
Languages Spoken
- English
Experience & Qualifications
Qualifications & Training
No training in drama. School CSE's, History, Maths, Parentcraft, Commerce, Art, Home Economics, English.
Other Information
Relevant Skills
I can ride a bike, but have not done for quite a few years. Im trained in massage and can type.
Interests & Hobbies
Swimming, Walking, Gym training, natural healing, Eco issues, climate change.
Miscellaneous Information
Ready to work hard and change my life.