TasleemMalik
www.CastingNow.co.uk/tasleemmalik
---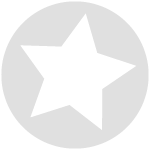 TasleemMalik

5,384 Profile Views
www.CastingNow.co.uk/tasleemmalik
Unique ID: tasleemmalik
Playing Age: from 25 to 25
Location:
Gender: Female
About
Me
I have been modelling for about 5 years now and I am looking to do more mainstream assignments.

After Modelling for this long, I want to move into acting and to pursue opportunites that are available for new actors. I am very eager to learn and will be pursuing this as much as I can alongside modelling.
Experience & Qualifications
General Experience
Assignment highlights:
Front cover for Asiana Wedding 2008
Front cover for Asiana fashion 2009
Revlon Hair show Catwalk
Harvey Nichols Catwalks throughout 2008/9
Mailbox Birmingham Catwalk throughout 2008/9
Style in the city 2009 Catwalk Birmingham
Asiana Wedding Show Catwalk 2006-2008
69 Magazine fashion shoot
Various shoots for award winning salons
Qualifications & Training
2:1 degree in Business ( as above)
Driving License
Other Information
Relevant Skills
Modelling for 5 years
Catwalk for 5 years
Experience doing promotional adverts so have some exposure to being front of the camera
Looking to gain experience acting through various classes and assignments that are willing to direct me
Interests & Hobbies
I love to travel and experience new countries, their customs and traditions.
I enjoy painting and drawing as well as reading in my spare time.
Miscellaneous Information
I am Muslim and want to use my experience and religion to develop into a serious actor in films that respect my culture/beliefs but also help open new doors and reach audience of similar backgrounds.