Talitha
www.CastingNow.co.uk/talitha-3
---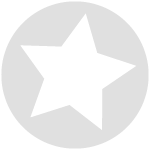 Talitha
Actor Model
156 Profile Views
www.CastingNow.co.uk/talitha-3
Unique ID: talitha-3
Playing Age: from 22 to 22
Location: Staffordshire
Gender: Female
About
Me
I'm Extremely confident, motivated and eager to get jobs within the industry. I've always loved to be on stage or just entertaining in general, treat the world as my stage! I've always wanted to be a model, as I love high fashion, distinguished features and posing. This is something I want to pursue, I'm also very interested in acting roles or extras work.
Languages Spoken
- English
Experience & Qualifications
General Experience
Main characters in school plays from the age of 9.
Modelling for various photographers.
Went to do camp America in North Carolina for 3 months.
Other Information
Relevant Skills
Confident
Done many shoots with multiple photographers
Been in amateur stage performances
Worked as a waitress for many years so very good with the public
Interests & Hobbies
Horse riding
Fashion
Acting
Walking
Going out with friends