Sue Abnett
www.CastingNow.co.uk/sue-abnett
---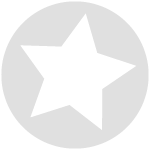 Sue Abnett
Actor Musician
439 Profile Views
www.CastingNow.co.uk/sue-abnett
Unique ID: sue-abnett
Playing Age: from 50 to 90
Location: Kent
Gender: Female
About
Me
I am currently studying at University of Creative Arts, Rochester, Kent - Access to Fine Arts. I have applied for BA Hons in Theatre Design and Performance Degree starting September 2018. I am also working part-time as a Staff Nurse in private health care sector. I had the opportunity to be a member of the cast of Sozo in Chelsea Theatre in May 2017 having never performed an acting role. I am also a member of We Can Sing UK within my local area. I performed in Rochester Cathedral in November 2016. I am seeking the opportunity to develop my skills and was directed to Casting Now by a peer on my current course. I take every opportunity in life to experience new things and be open minded about life chances.
Acting
Employment History & Experience
Cast member of Sozo performed over 5 nights in Chelsea Theatre, Chelsea. Ove the run of 5 nights I went from playing one role to four roles, opening show on last night performance. Play written by Donald Waugh.
Music
Employment History & Experience
Member of We Can Sing UK choir locally coached by T-Jae Cole and experienced Life Coach and professional performer in his own right-member of London Community Gospel Choir
Physical Details
Ethnicity:
White/ Caucasian
Skin Colour:
n/a
Height:
5 ft 2 in
Weight:
11 st lb
Build:
n/a
Dress Size:
n/a
Hips:
n/a
Shoe Size:
7 UK
Eye Colour:
Blue
Hair Colour:
Blonde
Hair Length:
n/a
Hair Style:
n/a
Experience & Qualifications
General Experience
I have minimal experience but have for some years been keenly interested in trying to obtain work as extra, but have not had the time until recently to consider to progress until now
Qualifications & Training
Registered Nurse
ITEC Diploma Holistic Practitioner in Reflexology and Massage
Other Information
Relevant Skills
I have good interpersonal skills, as my career in nursing being caring and listening to people. I take direction well but also need to be part of processes sharing my ideas and opinions and be pro-active in all I do in both my work and personal life. I thrive on meeting new people and taking on new challenges. In my personal life I have like many others been affected by loss of those dear to me but take strength in the time spent with these loved ones who have helped to shape the person I am today.
Interests & Hobbies
Walking my dog. Enjoying meals out with friends and cinema. Bhakti Yoga. Visiting art galleries and museums. Keeping active in mind and body.Choir member.
Miscellaneous Information
I am a local girl born in old Rochester and raised locally. I have travelled and holidayed in the past to California,Balearic and Greek Islands,Europe and throughout the British Isles. I recently semi-retired from Nursing and now only work part-time to enable to me to undertake my studies at UCA. I had no background in art but through a series of events - joining my local Community Hub craft groups chose to explore the possibility of extending this experience to a more formal mode of study. I have now extended this passion to committing to a Degree Course in Theatre Design and Performance. Although I am at the end of my working life in my profession I am now able to open into a new Chapter of my life where given the right opportunity and support anything is achievable. I care passionately about the environment and community which serves also to enrich my life, surrounding myself with a small circle of people I can call true friends