Stephanito
www.CastingNow.co.uk/stephanito
---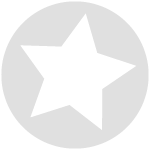 Stephanito

1,582 Profile Views
www.CastingNow.co.uk/stephanito
Unique ID: stephanito
Playing Age: from 22 to 22
Location:
Gender: Female
About
Me
I am a happy, outgoing, commited person who will always give 110% in everything I do.
I love performing, and being part of anything that involves singing and dancing.
Experience & Qualifications
General Experience

Singing Experience
With the company Viva Hotels where I worked for the summer season of 2009, I travelled along with my team to 6 different Viva hotels in Majorca, 6 nights a week. We performed 3 shows, these included; Grease, where I played the role of Rizzo, Cha Cha and Frenchie. Moulin Rouge which I was lead vocalist,and High School Musical, where I played the part of Gabriella.

Whilst I worked in Hotel Flamingo Oasis in Spain, I played a number of lead roles live such as; Rizzo in Grease, Scaramouche in We Will Rock You, and Sophie in Mamma Mia. Other main characters which I played included Baby in Dirty Dancing and Pearl in Starlight Express.

I have sang as lead vocalist in two wedding functions. One wedding was in July 2006, and the other was October 2009 after I finished my summer contract in Majorca.

I have been singing on stage since the age of 7 in pantomimes and musical theatre companies. I have been given lead roles in amature companies over the years. I played 'Cinderella' at the age of 12, in a company of over 100 children, which was broadcast on Scottish Television two years running on New Years Day. At the age of 16 I played 'Blousy Brown' in the production of 'Bugsy Malone'. At 17 I was Alma in the production of Summer Holiday which was the premiere for all amature companies in Scotland. I have also been given lead backing vocals for such shows as 'The Wiz' and 'Copacabana'. At the age of 18 I was a finalist for a Scottish radio competition 'The Xmas Factor'.

I passed at higher level B in music which included a singing exam as my main instrument.

Dancing Experience
I have been dancing since the age of three. I have training in ballet, tap, jazz, freestyle and acrobatics at elementary levels. I have been dancing in many competitions over the years, taking part in summer schools and also attending the Scottish Ballet company under 16's.
At the age of 19 I was chosen along with one other girl to be a backing dancer for a professional soul singer in Benidorm for a number of months.
Qualifications & Training
Qualification Grade Achieved

HND Travel and Tourism Pass
HNC Travel and Tourism Pass
Higher-Music B
Higher-Biology D
Intermediate 2- English A
Intermediate 2-Music A
Intermediate 2-Travel and Tourim B
Intermediate 2-Maths C
Standard Grade-Credit Administration 2
Standard Grade-Credit Biology 2
Standard Grade-Credit Drama 2
Standard Grade-Credit English 2
Standard Grade-Credit Modern Studies 2
Standard Grade-General German 3
Standard Grade-General Mathematics 3
Other Information
Relevant Skills
Professional Singer.
Elementary level in dance, including; ballet, tap, freestyle and jazz.
Strong acting skills.
Interests & Hobbies
I love travelling and seeing different parts of the world and meeting new people.
I love singing, dancing and acting and performing on stage.
I like to keep fit and enjoy such classes in aerobics, body pump and fitness fighting.
Miscellaneous Information
I have been now working abroad for 3 years, since the age of 19. I would like to continue this and see other parts of the world within the next few years.