Sonia
www.CastingNow.co.uk/sonia-47
---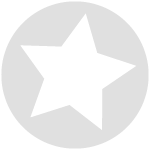 Sonia
Actor Extra
410 Profile Views
www.CastingNow.co.uk/sonia-47
Unique ID: sonia-47
Playing Age: from 30 to 55
Location: East Sussex
Gender: Female
About
Me
This is me, I have been raising my children and left my dazzling career in customer service 17 years ago. Absolutely will never work in a call centre again. Since now my chicks are fully grown I am always available and I am incredibly reliable. I am super friendly yet professional and will give anything a go. My passion is in being a supporting artist and one that grows with each and every opportunity. I have throughly enjoyed the extra work I have been lucky enough to do. Even the early starts! Thank you for taking the time to read my profile.
Acting
Accents
- Posh
- Southern England
Extras Work, Partipant, Contestant
Physical Details
Ethnicity:
White/ Caucasian
Skin Colour:
white
Height:
5 ft 4 in
Weight:
9 st 6 lb
Build:
n/a
Dress Size:
10 to 12
Hips:
36 in
Shoe Size:
6.5 UK
Eye Colour:
Brown
Hair Colour:
Brown
Hair Length:
Long
Hair Style:
Straight
Languages Spoken
- English
Experience & Qualifications
General Experience
Extras experience
Other Information
Interests & Hobbies
Walking, keep fit, fencing.