Sandra Barber
www.CastingNow.co.uk/sandra-barber
---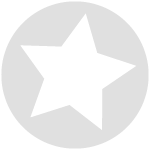 Sandra Barber

22 Profile Views
www.CastingNow.co.uk/sandra-barber
Unique ID: sandra-barber
Playing Age: from 55 to 60
Location: Sunderland
Gender: Female
About
Me
I have trained in martial arts for 28 years and run an award winning club. I have also weight trained for 43 years. I have three black belts. I have worked in drug support and holistic therapies for 40 years. I am a Reiki teacher. I am fun loving, outgoing, youthful person who has free time on my hands and would like to experience work as an extra in any shape or form.I am motivated, honest, give 100%, reliable, and very easy to get on with.
Physical Details
Ethnicity:
White/ Caucasian
Skin Colour:
white
Height:
5 ft 2 in
Weight:
7 st 12 lb
Build:
n/a
Dress Size:
8 to 8
Hips:
34 in
Shoe Size:
4 UK
Eye Colour:
Blue
Hair Colour:
Brown
Hair Length:
Long
Hair Style:
Wavy
Languages Spoken
- English
Experience & Qualifications
General Experience
Experience of martial arts and running my own club for 20 years. Weight training for 43 years and in younger day's competed in body building and beauty pagents.I have been on Lorraine Kelly's show as woman of the year. Also been on BBC extreme dreams. I have experience of radio and comedy being a regular guest on Sue Sweenys show radio Newcastle.I have appeared on TV a few times talking about martial arts and my award winning club.
Qualifications & Training
Martial arts 4th Dan (going for 5th Dan) and hold three other black belts to 2nd Dan.I am a trained drug support worker NVQ 3. I hold holistic qualifications Reiki, Massage, Reflexology, Aromatherapy, Crystals, Meditation, and Beauty specialist.
Other Information
Relevant Skills
Fitness and martial Arts. Make up artist ability.
Interests & Hobbies
Marital Arts and weight lifting. Anything active and anything outdoors.I am interested in writing and write poems and have performed at low level. I love anything mind body and spirit.
Miscellaneous Information
I have no high expectations of been a star or even z list celebrity. I simply have lots of free time now and would love to do some fun exciting new stuff and learn more about this industry. I would love to meet new people. I am in good shape forgetting about age and would like to represent the older woman.