Sammi-Jo Lowe
www.CastingNow.co.uk/sammi-jo-lowe
---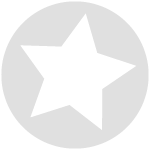 Sammi-Jo Lowe
Presenter Entertainer
30 Profile Views
www.CastingNow.co.uk/sammi-jo-lowe
Unique ID: sammi-jo-lowe
Playing Age: from 16 to 27
Location: Birmingham
Gender: Female
About
Me
I have studied acting up to A-Level and have always had a pull and a passion towards it. I love immersing myself in a character and in my work and would love a platform to show that off. I can play ditzy and adorable to intense and energised. I'd love a platform and a chance to show what I can do.
Presenting
Experience
- Radio
Specialist Areas
- Radio
Employment History & Experience
I have presented the travel for a few years on local/national radio.
Entertainment
Employment History & Experience
I produced a breakfast show on radio and had parts to play on air.
Physical Details
Ethnicity:
White/ Caucasian
Skin Colour:
white
Height:
5 ft 1 in
Weight:
8 st 0 lb
Build:
n/a
Dress Size:
8 to 12
Hips:
n/a
Shoe Size:
4 UK
Eye Colour:
Hazel
Hair Colour:
Brown
Hair Length:
Long
Hair Style:
Straight
Languages Spoken
- English
Experience & Qualifications
General Experience
I've been in the media for a few years.
Qualifications & Training
I have drama qualifications up to A Level and have been in the media for a while.
Other Information
Relevant Skills
I can present confidently and late audiences don't bother me.
Interests & Hobbies
I love acting, talking and presenting and my hobbies include kick boxing and bouldering.
Miscellaneous Information
I'm always up for trying anything once and I will always give my best because there's no point doing anything else.