Samjhume
www.CastingNow.co.uk/samjhume
---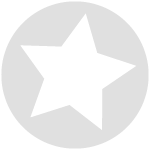 Samjhume
Actor Musician Dancer
421 Profile Views
www.CastingNow.co.uk/samjhume
Unique ID: samjhume
Playing Age: from 16 to 19
Location: Suffolk
Gender: Male
About
Me
I am 17 years old.

I enjoy having a laugh and making people laugh.

I have a pet rabbit who is 8 years old.
Acting
Experience
- Theatre (Fringe)
- Theatre (Professional)
Accents
- London
- New York City
Employment History & Experience
Appeared in 4 showings of A Midsummer Night's Dream with 'Shakespeare 4 Kidz' company, paid work. Successfully auditioned for the Young Company at the New Wolsey theatre, a local theatre; we are currently rehearsing for a 6 run performance of 'Our Town' by Thornton Wilder. I have had two solid weeks working with musical theatre performer Tim Howar, practising scenes, songs and dances from Sweet Charity. One of the weeks also had assistance from Ruthie Henshall in which we did scenes, songs and dances from Chicago. Both Tim and Ruthie introduced their friends and colleagues Michael McKell and Adam Garcia who helped with audition techniques.
I have taken part in a two week long course held by Gecko theatre company in which they taught me physical theatre techniques in which the end result was a 30 minute performance titles Push/Pushed.
I also have up to grade 8 (gold medal) in LAMDA solo acting exams.
As well as these, I have appeared in many school productions such as Berkoff's 'Metamorphosis'.
Music
Employment History & Experience
I was in a showing of Turandot by Chisinau National Opera Company, providing chorus work at The regent Theatre, Ipswich.
Dancing
Experience
- Musicals
- Theatre (Fringe)
Dance Skills
- Contemporary
- Hip Hop
Employment History & Experience
For 3 years I was part of DanceEast dance troupe called Boys in Babergh where we rehearsed for 2 hours per week. We took part in many shows such as 'High Voltage 6' and 'Breakin' Boundries'.
Physical Details
Ethnicity:
White/ Caucasian
Skin Colour:
white
Height:
5 ft 10 in
Weight:
10 st 7 lb
Build:
Average
Dress Size:
n/a
Chest:
28 in
Waist:
32 in
Hips:
n/a
Shoe Size:
9 UK
Eye Colour:
Brown
Hair Colour:
Brown
Hair Length:
Short
Hair Style:
Straight
Experience & Qualifications
Qualifications & Training
LAMDA Solo Acting, Grades 1-8 inclusive.

Btec in Drama at Distinction level.
Other Information
Interests & Hobbies
Acting is my main hobby, although I do like going walking in the countryside, reading, watching films, going to the theatre, going out with friends, 3D modelling, website design, listening to and writing music, writing comedy sketches.