Ruth Dunleavy
www.CastingNow.co.uk/ruth-dunleavy
---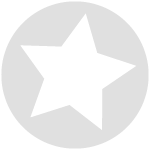 Ruth Dunleavy
Actor Dancer
22 Profile Views
www.CastingNow.co.uk/ruth-dunleavy
Unique ID: ruth-dunleavy
Playing Age: from 35 to 50
Location: Newcastle upon Tyne
Gender: Female
About
Me
Hi! I'm based in the Northeast and looking for work as an extra or small parts in TV or film.
I have been working as a Spanish and French teacher for years so have put off my dream of acting. I have left full time work now and don't have family commitments, so am available any time.
Due to my language skills I can do parts that require different accents.
Please get in touch, I would love to get any experience at the moment.