Rupert
www.CastingNow.co.uk/rupert-3
---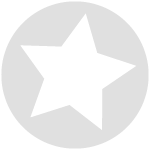 Rupert
Actor Presenter Musician
244 Profile Views
www.CastingNow.co.uk/rupert-3
Unique ID: rupert-3
Playing Age: from 60 to 80
Location: Hertfordshire
Gender: Male
About
Me
I am a former Director of Operations of one of the best NHS Trusts in the UK. I know how to dress smart and make presentations. Have given radio and TV interviews. Stage Manager for two amateur groups. Singer, amateur Gilbert and Sullivan. In 3 choirs. Master of Ceremonies for one of the choirs.
Acting
Accents
- Lancashire
Presenting
Specialist Areas
- Business
- Corporate
- Documentary
- News/ Current Affairs
- Public Speaker
- Radio
Employment History & Experience
Limited but have had lead roles in Gilbert and Sullivan and appear as the female partner in comedy shows and am an M.C. for one of the choirs I am in.
Music
Vocal Skills
- Tenor
Employment History & Experience
See above
Physical Details
Ethnicity:
White/ Caucasian
Skin Colour:
white
Height:
5 ft 9 in
Weight:
11 st 4 lb
Build:
Slim
Dress Size:
n/a
Chest:
36 in
Waist:
34 in
Hips:
n/a
Shoe Size:
8 UK
Eye Colour:
Blue
Hair Colour:
n/a
Hair Length:
Bald/ Crew Cut
Hair Style:
Bald
Languages Spoken
- French
Experience & Qualifications
General Experience
Director Of Operstions for one of the best NHS Trusts in the uk. Lots of presentation experience both to financiers and public.
Qualifications & Training
M.B.A.
Other Information
Relevant Skills
Outgoing, fun loving, sense of humour, presentational skills.
Interests & Hobbies
Singing, (3 choirs). Family. European travel. Voluntary work for three organisations.
Miscellaneous Information
When I applied for my mature M.B.A. course the tutor, reviewing my application, said to his secretary that all he now needed to know was that I played the piano. Guess what, as he turned the page there was my last sentence. I play the piano.