Rosie
www.CastingNow.co.uk/rosie-1
---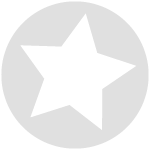 Rosie
Actor Musician Dancer Extra
666 Profile Views
www.CastingNow.co.uk/rosie-1
Unique ID: rosie-1
Playing Age: from 16 to 22
Location: East Sussex
Gender: Female
About
Me
I CONSIDER MYSELF HARDWORKING AND EASY TO WORK WITH. I AM HAPPY TO TRY NEW THINGS AND I FEEL I HAVE A GOOD WORK ETHNIC AND WANT TO ACHIEVE THE BEST.
Acting
Employment History & Experience
I AM STILL A STUDENT AND I AM CAST IN A PLAY CALED OUR TOWN AT THE MOMENT RUN BY SYNERGY THEARTE COMPANY I HAVE PERFORMED IN 'THE BASEMENT' IN BRIGHTON DOING A PHYSICAL THEATRE PIECE. I HAVE ALSO DONE QUITE A FEW PERFROMANCES IN COLLEGE.
Music
Employment History & Experience
I DO A BIT OF SINGING AND I ALSO USED TO PLAY PIANO AND GUITAR.
Dancing
Employment History & Experience
I HAVE DONE A NUMBER OF SHOWS WITH SCHOOLS AND WORKSHOPS. I ALSO HAVE A BTECH AND GCSE IN DANCE.
Extras Work, Partipant, Contestant
Physical Details
Ethnicity:
n/a
Skin Colour:
white
Height:
5 ft 4 in
Weight:
7 st 11 lb
Build:
n/a
Dress Size:
6 to 8
Hips:
n/a
Shoe Size:
4 UK
Eye Colour:
Blue
Hair Colour:
Brown
Hair Length:
Long
Hair Style:
Straight
Languages Spoken
- English
Experience & Qualifications
Qualifications & Training
I AM CURRENTLY DOING A BTECH NATIONAL CERTIFICATE IN PERFORMING ARTS WHICH IS WORTH 2 A LEVELS AND I AM PREDICTED DOUBLE DISTINCTION. I HAVE A BTECH IN DANCE AT GCSE WHICH I RECIEVED DOUBLE DISTINCTION. I ALSO HAVE A GCSE IN DANCE. I HAVE ALSO DONE SOME BALLET TRAINING A FEW YEARS AGO.
Other Information
Relevant Skills
I CAN SING RELATIVELY WELL AND I AM HAVING LESSONS.
Interests & Hobbies
I ENJOY EXERCISE AND AM PASSIONATE ABOUT PERFORMING. I RIDE HORSES A LOT AND I LOVE TO DANCE. I AM FASCINATED BY HISTORY, I LOVE TO KNOW ABOUT THINGS FROM THER PAST.