Rob Griffin
www.CastingNow.co.uk/rob-griffin
---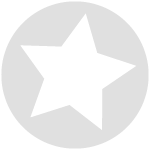 Rob Griffin
Actor Extra
404 Profile Views
www.CastingNow.co.uk/rob-griffin
Unique ID: rob-griffin
Playing Age: from 16 to 19
Location: Hertfordshire
Gender: Male
About
Me
I am an outgoing, energetic and enthusiastic person. I love a good challenge and adventure! I am easy to get along with, follow direction well and can take constructive criticism extremely well.
Acting
Experience
- Film (Student)
- Theatre (Fringe)
Accents
- Northern Irish
Extras Work, Partipant, Contestant
Experience
- Film
Employment History & Experience
School boy extra in Johannes Roberts' "F"
School boy extra in Jag Mundhra's "Shoot on Sight"
Physical Details
Ethnicity:
White/ Caucasian
Skin Colour:
white
Height:
6 ft 1 in
Weight:
10 st 4 lb
Build:
Average
Dress Size:
n/a
Chest:
39 in
Waist:
31 in
Hips:
n/a
Shoe Size:
9 UK
Eye Colour:
Blue
Hair Colour:
Blonde
Hair Length:
Short
Hair Style:
Straight
Experience & Qualifications
General Experience
School plays/musicals
Qualifications & Training
Completed these 10 week courses with John Robert Powers:
"Film Scene Study"
"Commercial Study"
"Monologue Study"
Other Information
Relevant Skills
Horse Riding - Advanced Level
Swimming
Typing - Extremely fast
Interests & Hobbies
Video Games, hanging out with friends, everything computer based, puzzles, problem solving.