Richardhobday
www.CastingNow.co.uk/richardhobday
---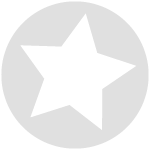 Richardhobday
Actor
402 Profile Views
www.CastingNow.co.uk/richardhobday
Unique ID: richardhobday
Playing Age: from 55 to 75
Location: Manchester
Gender: Male
About
Me
Reliable, available, flexible. Astute, intuitive, creative, instinctive.
Acting
Experience
- TV
Accents
- Yorkshire
Employment History & Experience
As an extra in Waterloo Road and Emmerdale.
Experience & Qualifications
Qualifications & Training
Retired Head of Faculty in a Secondary School. IT skills, Craft skills.
Other Information
Relevant Skills
Many. You name it and I can probably do it.
Interests & Hobbies
Model engineering, flying model helicopters and planes.