Realirl
www.CastingNow.co.uk/realirl
---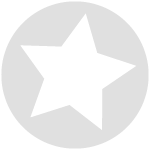 Realirl

984 Profile Views
www.CastingNow.co.uk/realirl
Unique ID: realirl
Playing Age: from 25 to 25
Location:
Gender: Male
About
Me
My name is Abbas Mandrovny and I am a confident, reliable, trustworthy and high achieving individual driven by the desire to be successful in everything I do.

I would like to be considered as an extra, model or actor for film, music, and commercial productions as well as other relevant work.
Experience & Qualifications
General Experience
I attended a variety of acting training courses, including Introduction to Drama course in Gaiety School of Acting in Dublin.
In addition to it, I worked in Universal Studios Hollywood and also performed in many school's and university's plays.
Other Information
Relevant Skills
Acting, football, driving, martial arts
Interests & Hobbies
Acting, movies, music, football