Raffaella Francesca
www.CastingNow.co.uk/raffaella-francesca
---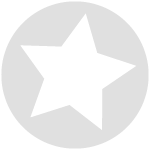 Raffaella Francesca
Actor Musician Entertainer
694 Profile Views
www.CastingNow.co.uk/raffaella-francesca
Unique ID: raffaella-francesca
Playing Age: from 17 to 25
Location: Birmingham
Gender: Female
About
Me
Im 17, singer/songwriter and I play guitar and piano. Currently living in a hostel finding my own accomadation. Will do whatever it takes to get to the top. My passion and ambitions will give me so much drive. I have always wanted to do comedy, thats my number one passion. I am in college at the moment, heading onto university soon. I have been trying to look for acting and music opportunities, and am in education so it's something for me to fall back on. I will only ever be happy if I am persuing my passion. Have been surviving all my own for a year now, and will continue to do so. I will fight for all the opportunities and won't back down if I get nervous. Im a bubbly girl, and looking to live my dream.
Acting
Experience
- Commercials
- Film (Professional)
- Film (Student)
- Music Videos
- Musicals
- Promotions
- Radio
- Theatre (Fringe)
- Theatre (Professional)
- Theatre (Touring)
- TV
Accents
- Birmingham
- New York City
Employment History & Experience
I was part of The Young REP from 11-14 years of age. I was in three plays while I was there. I have a passion for acting and really want to persue it professionally.
Music
Experience
- Competition
- Solo
Vocal Skills
- Pop
- Rock
Instruments Played
- Guitar
- Piano
Employment History & Experience
I have been playing the piano for 3 years and guitar for one. I am a singer/songwriter. Have done a lot of charity work through my music. I have been writing for 6 years and singing for 3 years.
Entertainment
Experience
- Comedian
Physical Details
Ethnicity:
Mixed Race
Skin Colour:
brown
Height:
4 ft 9 in
Weight:
9 st 5 lb
Build:
n/a
Dress Size:
8 to 10
Hips:
n/a
Shoe Size:
5 UK
Eye Colour:
Brown
Hair Colour:
Brown
Hair Length:
Short
Hair Style:
Wavy
Languages Spoken
- English
Experience & Qualifications
General Experience
The Young Rep Theatre for three years. Acheived an A in both Drama GCSE and Music GCSE. Charity shows, performances. etc. I have 4 GCSEs. I know how to talk to people, a very big bright personality, want to experience lots of new things.
Qualifications & Training
No training just the three years at the young rep theatre.
Other Information
Relevant Skills
Good with scripts, improvisation. Diversity with play different characters.
Interests & Hobbies
Video games, singing, songwriting, making up my own comical sketches. Playing guitar and piano. I Like swimming, and trampoling.
Miscellaneous Information
I am a very flexible person and will take on literally anything I can go for.