Paige-Imani
www.CastingNow.co.uk/paige-imani-2
---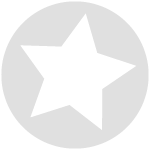 Paige-Imani
Actor Model Musician Dancer Extra
28 Profile Views
www.CastingNow.co.uk/paige-imani-2
Unique ID: paige-imani-2
Playing Age: from 16 to 26
Location: Croydon
Gender: Female
About
Me
So you finally found me🤗.
I'm Paige-Imani a young, energetic female who loves performing. I just finished studying Production and Performing arts, passing with a distinction!
I have done very little paid work,yet I have loads of experience and have created my own projects. I am now ready to kickstart my career in the talent world!
It's time the world see's what a Paige-Imani can do🙌🏾!
Extras Work, Partipant, Contestant