Nj Wells
www.CastingNow.co.uk/nj-wells
---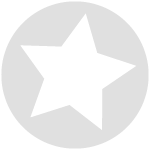 Nj Wells
Actor Presenter Model Musician Dancer Entertainer Extra
365 Profile Views
www.CastingNow.co.uk/nj-wells
Unique ID: nj-wells
Playing Age: from 23 to 35
Location: Cheshire
Gender: Female
About
Me
I have IMDB credits for all my work, I\'m a professional voice over, actress and have extensive experience as a Makeup Artist for TV and Film. I am also a qualified NCTJ journalist and Presenter, having attended LAMDA for my acting and TV presenter training at London TV school, I can read autocue, open gallery and scripts. I have a car and travel .
Acting
Experience
- Commercials
- Corporate
- Film (Professional)
- Film (Student)
- Music Videos
- Radio
- TV
Accents
- Cheshire
- Cockney
- Essex
- Gloucester
- London
- Northern Working
- Posh
- Southern England
- Welsh
- General American
- Southern American
- Finnish
- French
- Swedish
Presenting
Experience
- Corporate
- Promotions
- Radio
- TV
- Voiceover
Specialist Areas
- Adventure
- Antiques
- Art
- Business
- Childrens TV
- Comedy
- Corporate
- Dating/ Match-Making
- Documentary
- Education
- Event
- Fashion
- Film
- Food & Drink
- Game / Quiz Shows
- Hair & Beauty
- History
- Interactive
- Internet/ Web
- Lifestyle
- Media
- Music
- News/ Current Affairs
- Other Niche
- Radio
- Showbiz
- Soap Operas
- Sport
- Technology/ Gadgets
- Travel
- TV Shows
- Voiceover
- Wildlife/ Animals
Employment History & Experience
https://vimeo.com/177546739?ref=em-share
Attended TV presenter training at London TV Academy, I am now a fully trained journalist from NCTJ I've studied a multi media broad cast journalism diploma. I have had training in scripts open gallery and autocue plus can ad lib very well.. I have up loaded my show reel on here. I have also interviewed some very interesting people, All my interviews I have set up myself. I have interviewed some of the biggest names in the industry. Will Iam, The Farm and Sonnenberg Meat Loaf"s Manager. I have also had 6 years of being a radio presenter for a community station, I wrote my showsnd my play list. I'm also the voice of Transplant TV I have done all the voiceovers for the documentaries.
Modelling
Experience
- Art Modelling
- Bikini/Swimsuit
- Fitting
- Glamour
- Hand
- Music Videos
- Petite
- Plus Size
- Promotional
Dancing
Experience
- Club Dancing
- Commercials
- Music Videos
Dance Skills
- Ballet
- Country
- Disco
- Line Dancing
- Salsa
- Streetdancing
- Tap
Extras Work, Partipant, Contestant
Experience
- Commercials
- Film
- Film (Professional)
- Film (Student)
- Music Videos
- Promotional Work
- TV Audience
Physical Details
Ethnicity:
White/ Caucasian
Skin Colour:
white
Height:
5 ft 2 in
Weight:
10 st 4 lb
Build:
n/a
Dress Size:
12 to 14
Hips:
35 in
Shoe Size:
3 UK
Eye Colour:
Hazel
Hair Colour:
Blonde
Hair Length:
Long
Hair Style:
Straight
Languages Spoken
- English
- French