Ni Durman
www.CastingNow.co.uk/ni-durman
---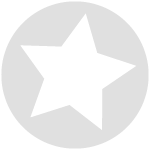 Ni Durman
Actor
40 Profile Views
www.CastingNow.co.uk/ni-durman
Unique ID: ni-durman
Playing Age: from 45 to 60
Location: Hampshire
Gender: Female
About
Me
I am a fit older lady who is adaptable and ready for any challenge or task.
Acting
Employment History & Experience
No paid experience, but I passed my CSE in drama and appeared in several school productions including The Tempest and The Seagull.
Physical Details
Ethnicity:
White/ Caucasian
Skin Colour:
white
Height:
5 ft 5 in
Weight:
10 st 7 lb
Build:
n/a
Dress Size:
14 to
Hips:
n/a
Shoe Size:
8 UK
Eye Colour:
Green
Hair Colour:
Blonde
Hair Length:
Medium
Hair Style:
Wavy
Languages Spoken
- English
Experience & Qualifications
General Experience
I have worked in retail, done bar work and most recently, worked in various offices as well as attending court hearings for solicitors as an assistant to the Barrister
Qualifications & Training
CSE Drama, O Level English, Maths and Biology, A level photography and City & Guilds in basic and black and white photography.
Other Information
Relevant Skills
I am well spoken, keen on mimicking accents, versatile and find learning relatively easy. I have sung in a choir and can 'hold' a tune.
Interests & Hobbies
My main hobby is photography which I combine with visiting historic houses, castles and scenic areas as often as I can. I like to relax by watching a good film or drama on TV.