MrOpportunity
www.CastingNow.co.uk/mropportunity
---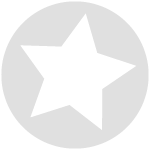 MrOpportunity

5,760 Profile Views
www.CastingNow.co.uk/mropportunity
Unique ID: mropportunity
Playing Age: from 31 to 31
Location:
Gender: Male
About
Me
I have got a good working ethic. I am 6 feet tall.
Experience & Qualifications
General Experience
I have attended a 1 year performing arts course.

I have been a extra on Casuality and Doctors.

Also been in a theatical play Carmen as a extra.

November, 2009.
I have been in a production, Sinbad the Sailor, with the amateur dramatics group, St John Players. I had a speaking role in it.
Other Information
Interests & Hobbies
Drawing, painting, 3d design, and writing

I participate in activities such as linedancing, salsa, abseiling, caving and rock climbing.