mjoy
www.CastingNow.co.uk/mjoy
---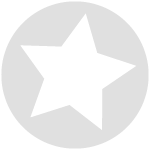 mjoy

1,875 Profile Views
www.CastingNow.co.uk/mjoy
Unique ID: mjoy
Playing Age: from 28 to 28
Location:
Gender: Female
About
Me
Hi,I am a singer/songwriter and I also accompany myself with guitar as using guitar to help[ with with my compositions.My influences are soul,rock/funk and my guitar music has a kingd of folky style to it but I also write songs and sing in many different genres .ie house/dance/hiphop
Experience & Qualifications
General Experience
I come from a very musical family and have been singing and writing songs since the age of 7.I have done vocal training in the classical style as well as gospel/soulful.I learned hoe to sing in a more eastern style whilst living in Greece.I love to be versatile,and have had a lot of live experience,playing with bands/orchestras as well as solo.
Other Information
Relevant Skills
In 2009 I completed my HNC,(B-tec level 5) in Music Production at South Thames,Wandsworth.I purchased some equipment and use Logic Pro to hpme poduce my own tracks.I would love to get to the stge where i can put my music out there independently,as well as on the performance side.
I have some dance experience as I have worked as a podium dancer in nightclubs that played House/Trance music.I have also done some extras work in Greece for Antenna TV as well as appearing in some Greek music videos.
Interests & Hobbies
I love good live music acts in most styles of music,and I like to watch Discovery channel and wildlife programmes as well as racy thrillers!
Swimming is my favourite sport.On the weekend sometimes I like to go and dance the night away with friends!