Mjo'doul
www.CastingNow.co.uk/mjodoul
---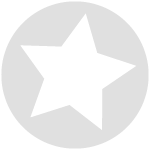 Mjo'doul
Actor Presenter Entertainer
199 Profile Views
www.CastingNow.co.uk/mjodoul
Unique ID: mjodoul
Playing Age: from 23 to 33
Location: London
Gender: Male
About
Me
I am an aspiring actor with a keen interest in classic plays such as the works of Shakespeare, Wilde & Arthur Miller as well as a penchant for more contemporary works by Scorcese, Tarantino & Aronofsky. After years away from acting, I played Hermia in a Shakespeare In The Park production of A Midsummer Night\\\\\\\\\\\\\\\'s Dream by The Handlebards last year. After this I began taking acting classes and in one I earned plaudits for my performance as a hot-tempered Hollywood agent in the style of Entourage\\\\\\\\\\\\\\\'s Ari Gold.

Poetry is a huge passion of mine. I am an active performance poet who has headlined six major poetry events in London since September 2017 alone. I co-host my own poetry and music night in Covent Garden and this September I will release my second collection of poetry through London Poetry Books/WCH Publishing. In addition to acting I am interested in recording spoken word/poetry albums.
Acting
Experience
- Film (Student)
- Music Videos
- Theatre (Fringe)
Accents
- London
- Northern Irish
- Posh
- General American
- Irish
- West-Indian
Employment History & Experience
Acted in a Shakespeare In The Park production of A Midsummer Night's Dream by The Handlebards. This took place in Barbican in September 2017.

Back in 2014 I wrote, produced and starred in the short poetry film Valentina, which can be seen on YouTube.

In 2001 I gained an A grade in GCSE drama after having played, among others, Tony in West Side Story.
Presenting
Experience
- Internet/ Web
Specialist Areas
- Art
- Comedy
- Education
- Event
- Interactive
- Internet/ Web
- Music
- Other Niche
- Performing Arts
- Public Speaker
Employment History & Experience
In September & October 2017 I presented three poetry and music nights in Portobello Road and resumed doing this on a monthly basis in August 2018.
Entertainment
Experience
- Comedian
- Master of Ceremonies
- Speciality Act
Employment History & Experience
I have my own YouTube channel (M.J. O'Doul Poet)where I share videos of me performing poetry.
Physical Details
Ethnicity:
Mixed Race
Skin Colour:
brown
Height:
5 ft 10 in
Weight:
16 st 6 lb
Build:
Muscular
Dress Size:
n/a
Eye Colour:
n/a
Hair Colour:
n/a
Hair Length:
n/a
Hair Style:
n/a
Languages Spoken
- English
Experience & Qualifications
General Experience
I work as a Management Accountant/Senior Manager for a small business after having qualified as an accountant in 2016. I spent a year working for Sony and five years working for another multinational prior to this.
Qualifications & Training
BA (Hons.) Accounting & Finance (University of Greenwich)

ACMA, CGMA
Other Information
Relevant Skills
Public speaking, hosting, rapping, writing poetry and teleplays, impressions.
Interests & Hobbies
Poetry, football, wrestling, films, theatre, karaoke, stand-up comedy, bowling, art, American TV (HBO in particular).
Miscellaneous Information
I am incredibly versatile and can see myself as a true multimedia entertainer, veering between books, music, films, theatre & TV.