Michael Uwakwe
www.CastingNow.co.uk/michael-uwakwe
---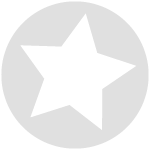 Michael Uwakwe

197 Profile Views
www.CastingNow.co.uk/michael-uwakwe
Unique ID: michael-uwakwe
Playing Age: from 20 to 22
Location: Manchester
Gender: Male
About
Me
In my pursuit of new creative endeavors, I was excited to find the Fashion model opportunity under Fashion Studio at soho. As an amateur in this field, I am strong to say that I am well amazed and love what I do.

In my Model role, my successes have stemmed from essential skills, including fashion trend tracking and acting. I have enhanced my collaboration abilities and cultivated a reputation as a major contributor through communication and motivation. I am a collaborative team player who is always searching for opportunities to impart valuable insights. With these qualities, I am able to facilitate positive change and impacting outcomes.

For a greater presentation of my background and qualifications, please review my attached resume. I am eager to speak with you and greatly appreciate your consideration.
Physical Details
Ethnicity:
Black/ African
Skin Colour:
black
Height:
5 ft 11 in
Weight:
4 st 2 lb
Build:
Defined
Dress Size:
n/a
Hips:
n/a
Shoe Size:
10.5 UK
Eye Colour:
Black
Hair Colour:
Black
Hair Length:
Medium
Hair Style:
Curly
Languages Spoken
- Afrikaans
Other Information
Interests & Hobbies
I love sports, I love to be outstanding.