Matthew Harding
www.CastingNow.co.uk/matthew-harding-1
---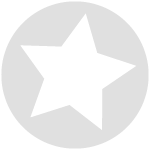 Matthew Harding
Actor Presenter Musician Entertainer Extra
69 Profile Views
www.CastingNow.co.uk/matthew-harding-1
Unique ID: matthew-harding-1
Playing Age: from 18 to 30
Location: Liverpool
Gender: Male
Acting
Experience
- Film (Professional)
- Film (Student)
- Promotions
Accents
- Birmingham
- Cockney
- Essex
- Hull
- Liverpudlian
- London
- Manchester
- Northern England
- Northern Irish
- Posh
- Scottish
- General American
- New York City
- Southern American
- Dublin
- French
- German
- Indian
- Irish
- Russian
- Spanish
Employment History & Experience
Throughout my education as a youth I participated in both singing & acting. I performed on stage as part of a group and was part of the choir.
Presenting
Experience
- Internet/ Web
- TV
Specialist Areas
- Comedy
- Film
- Food & Drink
- Media
- Music
- News/ Current Affairs
- Sport
- Technology/ Gadgets
- Video Gaming
Employment History & Experience
I have contributed to the production and have featured on a sports orientated youtube channel, with over 300,000 subcribers.
Music
Vocal Skills
- Bass
Instruments Played
- Guitar
- Keyboard
- Piano
Extras Work, Partipant, Contestant
Experience
- Film (Student)
- Promotional Work
Physical Details
Ethnicity:
White/ Caucasian
Skin Colour:
white
Height:
5 ft 8 in
Weight:
13 st 8 lb
Build:
Stocky
Dress Size:
n/a
Chest:
42 in
Waist:
34 in
Hips:
n/a
Shoe Size:
9 UK
Eye Colour:
Blue
Hair Colour:
Strawberry Blonde
Hair Length:
Short
Hair Style:
n/a
Languages Spoken
- English