Loui Emerson Salkeld
www.CastingNow.co.uk/loui-emerson-salkeld
---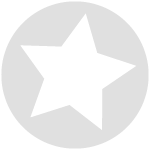 Loui Emerson Salkeld
Actor Model Entertainer
297 Profile Views
www.CastingNow.co.uk/loui-emerson-salkeld
Unique ID: loui-emerson-salkeld
Playing Age: from 17 to 55
Location: Oxford
Gender: Male
About
Me
Confident young man who loves to travel. Enjoys a challenge and loves to meet new people.
Acting
Experience
- Film (Student)
- Musicals
- Panto
- Radio
Accents
- Southern England
Employment History & Experience
Stage coach. Thingymebogs theatre.
Modelling
Experience
- Catwalk
- Fashion
Employment History & Experience
Modelled for a charity event in Oxfordshire and fashion shows for Stage coach
Entertainment
Employment History & Experience
I work in JD sports in Oxford city centre.
Physical Details
Ethnicity:
White/ Caucasian
Skin Colour:
white
Height:
6 ft 3 in
Weight:
10 st 10 lb
Build:
Slim
Dress Size:
n/a
Chest:
36 in
Waist:
28 in
Hips:
n/a
Shoe Size:
11 UK
Eye Colour:
Blue
Hair Colour:
Brown
Hair Length:
Short
Hair Style:
Straight
Experience & Qualifications
General Experience
For the past 3 years I fly to Canada (self funded) to do volunteer work at a summer camp. Working with challenging children. Teaching all sorts of activities from drama and directing plays for the end of camp performance, water sports, archery, pickle ball. The list is endless really.
Qualifications & Training
Maths & English C. Drama A. Sport tech A.
Other Information
Relevant Skills
Good communication skills. Can adapt to most levels. Patient. Fun & enthusiastic.
Interests & Hobbies
Music, watching live bands. Reading. All kinds of fitness.