Levi-Paige
www.CastingNow.co.uk/levi-paige
---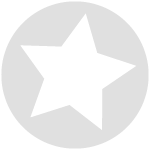 Levi-Paige
Actor Musician Dancer
675 Profile Views
www.CastingNow.co.uk/levi-paige
Unique ID: levi-paige
Playing Age: from 16 to 19
Location: London
Gender: Female
About
Me
I am a reliable person with good time keeping. I am friendly and approachable and am able to follow instructions accurately; I am also very organised and cooperative. I work well in teams and also work well alone and under pressure. I have a good memory and am able to learn quickly once given instructions. I am currently studying BTEC Business at level 3 and I am re-taking my maths GCSE. And I love performing both inside and out of college.
Acting
Experience
- Commercials
- Film (Student)
- Music Videos
- Musicals
- Theatre (Fringe)
- TV
Employment History & Experience
I have performed in lead roles in many shool productions and i have recently finished doing the musical annie at the bloomsbury theatre.
Music
Experience
- Band/ Group
- Girl Band
Employment History & Experience
I was in a small band at school
Dancing
Experience
- Theatre (Professional)
Physical Details
Ethnicity:
White/ Caucasian
Skin Colour:
white
Height:
5 ft 6 in
Weight:
9 st 4 lb
Build:
n/a
Dress Size:
10 to 12
Hips:
32 in
Shoe Size:
5 UK
Eye Colour:
Blue
Hair Colour:
Brown
Hair Length:
Medium
Hair Style:
Straight
Languages Spoken
- English
Experience & Qualifications
Qualifications & Training
I have a drama GCSE,
Other Information
Relevant Skills
I have good acting skills and i am very dedicating when takeing part in a production.
Interests & Hobbies
I am a sociable and outgoing person; I like to spend a lot of time with family. In my spare time at home I enjoy reading newspapers and magazines to keep me updated on world issues, I also enjoy reading books and surfing the internet. I have recently taken part in a performance with the performing arts company make believe, performing the production of Annie at the Bloomsbury theatre and I am awaiting an audition for the performance of Fame. I have been to quite a few casting calls and auditions but I do not take knock backs to heart and just carry on as acting is what I love to do And I have also been part of the T.A attending army cadets.