Lauren Clarke
www.CastingNow.co.uk/lauren-clarke
---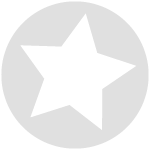 Lauren Clarke
Musician
817 Profile Views
www.CastingNow.co.uk/lauren-clarke
Unique ID: lauren-clarke
Playing Age: from 16 to 20
Location: Kent
Gender: Female
About
Me
I am confident, passionate and determined to bring more adventure and excitement into my life. I want to embark on new experiences and gain an learn new skills, which could lead on to hobbies and even possible career paths.
I am a fast learner and willing to learn and put myself out there.
Physical Details
Ethnicity:
White/ Caucasian
Skin Colour:
white
Height:
5 ft 5 in
Weight:
8 st 3 lb
Build:
n/a
Dress Size:
6 to 8
Hips:
n/a
Shoe Size:
6 UK
Eye Colour:
Hazel
Hair Colour:
Brown
Hair Length:
n/a
Hair Style:
n/a
Languages Spoken
- English
Other Information
Relevant Skills
I am able to commit myself to any given job and give one hundred percent effort. I am diverse, and creative.
Interests & Hobbies
I love to read, sing and dance.
I had singing lessons for over a year and thoroughly enjoyed them, singing a wide variety of styles.
I have been dancing since the age of five, though I only practice ballet now.
I also enjoy writing my own stories and expressing myself creatively.