Lauren
www.CastingNow.co.uk/lauren-222
---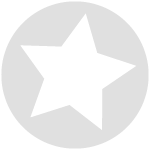 Lauren
Actor Model Musician Entertainer Extra
246 Profile Views
www.CastingNow.co.uk/lauren-222
Unique ID: lauren-222
Playing Age: from 17 to 23
Location: Suffolk
Gender: Female
About
Me
Well, most would describe me as bubbly, talkative, confident and spontaneous. I would describe myself as hardworking, dedicated and ambitious. When I was just 5 years old, I already knew that singing and acting was and still is my destiny. I strongly believe that no dream is unrealistic if you really want it bad enough. Which is why I have decided to make that leap and get myself out there, at the end of the day singing and acting genuinely makes me happy. For me, there really is no better feeling than getting recognition from people who take such an interest into your talents. I will be honest and some may be Put off by this, however I have ADHD which means sometimes I can love to be the centre of attention, but who doesn't right?
When I was an infant I used to perform in musicals at the Bury St Edmunds Theatre Royal. As I got older I paid more attention to singing and song writing. Now I dream of being a lead role in an action film, who knows maybe one day?
Acting
Experience
- Corporate
- Film (Student)
- Theatre (Fringe)
Accents
- Cockney
- Essex
- Geordie
- Posh
- Southern England
Employment History & Experience
Musicals at the theatre Royal
Modelling
Experience
- Art Modelling
- Corporate
- Fitness
- Glamour
- Petite
Employment History & Experience
I used to be a Sales woman for Curry's Pc World and I had modelling done at London Studios
Music
Experience
- Competition
- Solo
Vocal Skills
- Mezzo-Soprano
- Pop
- Rock
- Soprano
Employment History & Experience
Singing, I am self taught however I can impersonate Ariana Grande, Beyoncé, Ellie Goulding, Iggy Azaela and many other singers, so my vocals are very versatile
Entertainment
Experience
- Busking
Employment History & Experience
I have been interviewed at concerts to be on their tour films, on 2 occasions at 2 separate concerts I was brought up on stage.
Extras Work, Partipant, Contestant
Experience
- Film
- Film (Student)
- Magazine Features
- TV Audience
Employment History & Experience
There was a film being made at the Abbey Gardens in Bury St Edmunds they asked me to be an extra when they saw me, however I never found out the name of the film
Physical Details
Ethnicity:
White/ Caucasian
Skin Colour:
olive
Height:
5 ft 3 in
Weight:
9 st 1 lb
Build:
n/a
Dress Size:
10 to 8
Hips:
n/a
Shoe Size:
6.5 UK
Eye Colour:
Brown
Hair Colour:
Brown
Hair Length:
Long
Hair Style:
Curly
Languages Spoken
- English
Experience & Qualifications
General Experience
I unfortunately don't have any qualifications, however I was always selected for the lead role in school plays
Qualifications & Training
I attended a group called BatKids when I was younger where you learn acting skills.
Other Information
Relevant Skills
Singing, Acting, Gymnastics,
Interests & Hobbies
When I'm not singing and writing songs I'll be found at the gym. I love singing, acting, exercising and I do a lot of Chartity fundraising in my spare time, such as skydiving, 3 peaks challenge, 10k mud runs
Miscellaneous Information
I often get asked if I'm Spanish. People don't believe that I am fully English.