Kirsty MacDonald-Foster
www.CastingNow.co.uk/kirsty-macdonald-foster
---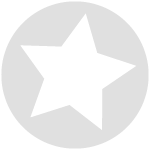 Kirsty MacDonald-Foster
Actor Musician Dancer Entertainer Extra
292 Profile Views
www.CastingNow.co.uk/kirsty-macdonald-foster
Unique ID: kirsty-macdonald-foster
Playing Age: from 16 to 21
Location: Fife
Gender: Female
About
Me
I have done Stagecoach for half my life but been in acting all my life. I'm 22 years old but look younger and can be useful for playing various ages. Though I live in Scotland I have family in London so I can travel for work. My work pattern is flexible therefore can make myself more available to do the things I love more often.
Extras Work, Partipant, Contestant
Physical Details
Ethnicity:
White/ Caucasian
Skin Colour:
white
Height:
5 ft 4 in
Weight:
n/a
Build:
n/a
Dress Size:
6 to 10
Hips:
n/a
Shoe Size:
4 UK
Eye Colour:
Blue
Hair Colour:
Brown
Hair Length:
Long
Hair Style:
Straight
Languages Spoken
- British Sign (BSL)
- English
Experience & Qualifications
General Experience
Drama clubs and leassons Primary - college

Stagecoach Agency 9years
Stagecoach Agency 25th Anniversary- Her Majesties Theatre
Disneyland Paris "Pre-parade"
Battle of the High School Musical (TV)


White City Youth Theatre (WCYT) - Original piece "ORFIAS"
Actnow Agency - "Annie Junior"


Experience working with Student Shirt films.
Qualifications & Training
LAMDA LVL 4
DRAMA MERIT
STAGECOACH 9 YEARS
Other Information
Relevant Skills
BRITISH SIGN LANGUAGE (BSL) - INTRO and Level 1.
Interests & Hobbies
Ice skating, knitting, dancing, singing, reading, baking, cycling,