Kim Spicer
www.CastingNow.co.uk/kim-spicer
---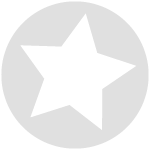 Kim Spicer
Presenter
1,015 Profile Views
www.CastingNow.co.uk/kim-spicer
Unique ID: kim-spicer
Playing Age: from 40 to 53
Location: Surrey
Gender: Female
About
Me
QUite shy, pretty bad at acting, but fine if the spot-light isnt on me, so good in the background providing crowds .. !
Fine with singing in chorus.
Was a school Matron at Charterhouse for 5 years and took aprt in 'The Music Man', playing one of the WI-type characters.
Presenting
Experience
- TV
Specialist Areas
- TV Shows
Employment History & Experience
Football Icon a couple of years ago. I lived in a house with teh boys who were contesting to win a place to train with Chelsea Football Club.
With a male presenter I had to cook and care for the boys and give TV interviews about their progress in the house.
Physical Details
Ethnicity:
White/ Caucasian
Skin Colour:
white
Height:
5 ft 1 in
Weight:
9 st 0 lb
Build:
n/a
Dress Size:
10 to 12
Hips:
39 in
Shoe Size:
4.5 UK
Eye Colour:
Green
Hair Colour:
White
Hair Length:
Long
Hair Style:
Wavy
Experience & Qualifications
General Experience
Nursing, primary school teaching, missionary work in India, now a personal asisstant.
Qualifications & Training
Registered General Nurse
Registered Midwife
PGCE (Primary Education) with a science specialism
Diploma in Tropical Medicine
BSc (Hons) Anthropology
Other Information
Relevant Skills
Get on well with people, adaptable, like learning new skills and am quick to learn.
Interests & Hobbies
SInging, reading, embroidery, watching tv, going to opera, theatre, socialising, church activities, cooking.