Kathymae
www.CastingNow.co.uk/kathymae
---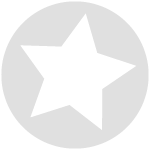 Kathymae
Model Dancer
17 Profile Views
www.CastingNow.co.uk/kathymae
Unique ID: kathymae
Playing Age: from 16 to 25
Location: London
Gender: Female
About
Me
Hi, my name's Mae. I'm a model, actor and dancer who also sings and voluntarily gets thrown into the air on multiple occasions (call it flying). I live a very active lifestyle and love trying a range of new and different experiences, especially in sports, such as snowboarding, rugby and figure skating. I am very adaptable and am able to work with a range of people and personalities, collaborating well within a team to achieve the best results possible.
Modelling
Experience
- Art Modelling
- Catwalk
- Commercials
- Corporate
- Fashion
- Fitness
- Fitting
- Hair
- Hand
- Music Videos
- Petite
Employment History & Experience
- Makeup modelling
- Fashion shoot at the London College of Fashion
- Brand clothing modelling
- Fitness and Activewear model for social media content and live events

*no nudity shoots*
Dancing
Experience
- Choreography
- Commercials
- Competitions
- Live Events
- Music Videos
- Musicals
Dance Skills
- Cheerleading
- Hip Hop
Employment History & Experience
I have been a street/hip-hop style dance for 6-7 years and have performed dance pieces in other styles such as Salsa, Contemporary and Street Commercial for showcases and performances.

I was in the Advanced Hip-Hop squad at my university's dance society, training for annual performances and competitions such as the GHGH UK Dance Competition, winning 1st Place (2017); 2nd Place (2018); 1st Place (2019) - we were also selected to perform among some of the world's most talented and well known hip-hop dancers at the UK's biggest hop-hop event, Breakin' Convention 2019.

I was individually selected for Unite The Scene Collaboration Project (Nottingham) 2018, working with other dancers and Ivan Blackstock (choreographer).
Physical Details
Ethnicity:
Asian/ Oriental
Skin Colour:
tanned
Height:
5 ft 2 in
Weight:
7 st 6 lb
Build:
n/a
Dress Size:
6 to 8
Hips:
35 in
Shoe Size:
5.5 UK
Eye Colour:
Brown
Hair Colour:
Brown
Hair Length:
Long
Hair Style:
Straight
Languages Spoken
- English
Experience & Qualifications
General Experience
Experience in pistol firearms training
Other Information
Interests & Hobbies
- Cheerleading (flyer position)
- Dance (salsa, contemporary, commercial and hip-hop)
- Singing
- Skating (figure skating)
- Quad skating
- Skateboarding
- Snowboarding (beginner)
Miscellaneous Information
Interest in boxing and other martial arts, particularly action combat choreography and free-running/parkour sequences