Jessica Carroll
www.CastingNow.co.uk/jessica-carroll
---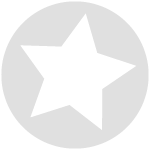 Jessica Carroll

696 Profile Views
www.CastingNow.co.uk/jessica-carroll
Unique ID: jessica-carroll
Playing Age: from 16 to 18
Location: Preston
Gender: Female
About
Me
I have always enjoyed acting ever since i can remember. Always going for the main parts in the school plays. I bleive i handle rejection fairly well as i didnt always get the part i wanted. I have also directed some pieces for the performing arts high school i went to.
Physical Details
Ethnicity:
White/ Caucasian
Skin Colour:
white
Height:
5 ft 5 in
Weight:
9 st 6 lb
Build:
n/a
Dress Size:
10 to 14
Hips:
n/a
Shoe Size:
4.5 UK
Eye Colour:
Blue
Hair Colour:
Brown
Hair Length:
Shoulder Length
Hair Style:
Straight
Languages Spoken
- English
- French
- Spanish
Experience & Qualifications
General Experience
I dont have any experience but i have enjoyed doing drama whilst i was at school... I was very strong in that subject i am fairly confident and am pursuing performing arts at college.
Qualifications & Training
School/college no qualifications.
Other Information
Relevant Skills
Acting and dancing.
Interests & Hobbies
I enjoy swimming, dancing, singing, acting, reading and watching the television.
Miscellaneous Information
I am not allergic to anything i am aware of and i have a heart condition x