Janee Halstead
www.CastingNow.co.uk/janee-halstead
---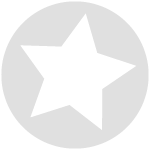 Janee Halstead

665 Profile Views
www.CastingNow.co.uk/janee-halstead
Unique ID: janee-halstead
Playing Age: from 35 to 55
Location: Cambridge
Gender: Female
About
Me
I am a happy and hard working person. I'm funny so my friends say and good company. I have always wanted to get into this kind of work but there has always been something that got in the way. I am single now and my children are at work and have the time to follow my dream now.
Physical Details
Ethnicity:
White/ Caucasian
Skin Colour:
white
Height:
5 ft 3 in
Weight:
8 st 5 lb
Build:
n/a
Dress Size:
8 to
Hips:
n/a
Shoe Size:
5 UK
Eye Colour:
Green
Hair Colour:
Blonde
Hair Length:
Medium
Hair Style:
Straight
Languages Spoken
- English
Experience & Qualifications
General Experience
I have no professional experience but am a very confident person and willing to have a go at anything to fullfil a dream of acting and working as an extra will be a good stepping stone into the industry.
Qualifications & Training
My background is in sports and fitness and have been teaching aerobics classes for many years. I have had to talk to my clients in a group situation encouraging them to eat healthy foods. At first I was nervous speaking to a group but when you have practiced your talk it becomes easier. I enjoy this and feel it will help me if there are any speaking parts at a later stage.
Other Information
Relevant Skills
none but an wanting to learn
Interests & Hobbies
Aerobics, running, swimming, dancing, eating good food and drinking a good red wine and champagne.