Hiddenspirit
www.CastingNow.co.uk/hiddenspirit
---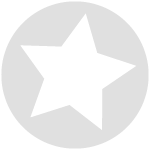 Hiddenspirit
Actor
439 Profile Views
www.CastingNow.co.uk/hiddenspirit
Unique ID: hiddenspirit
Playing Age: from 16 to 17
Location: Cornwall
Gender: Male
About
Me
I am a boy who is small for his age, I go to Helston community college doing drama and IT
I am 16 years old and live in cornwall.
I was born in england but i lived in the netherlands from september 2004 up to september 2010, I speak english and dutch fluently, i also speak german but not as fluent as dutch and english.
Acting
Experience
- Commercials
- Promotions
- Theatre (Fringe)
- Theatre (Professional)
Accents
- Cornish
- Dutch
- German
Employment History & Experience
Ive been to various acting schools, and been in about 3 or 4 plays.
In 2 of the plays i played in I was the main character.
Acting is a passion of mine and I love it.
Physical Details
Ethnicity:
White/ Caucasian
Skin Colour:
white
Height:
5 ft 5 in
Weight:
7 st 6 lb
Build:
Slim
Dress Size:
n/a
Chest:
31 in
Waist:
30 in
Hips:
n/a
Shoe Size:
6 UK
Eye Colour:
Blue
Hair Colour:
Blonde
Hair Length:
Short
Hair Style:
Straight
Languages Spoken
- Dutch
- English
- German
Experience & Qualifications
General Experience
Well like i said i have been in a few plays where in two i was the main actor, 3 of those plays were paid and totally sold out :).
I have been acting since I was around ten.
I have been to 3 differant acting group and finished them, but they were groups that didnt give certificates.
Qualifications & Training
I have no acting certificates but i have been to various acting schools and played in a few plays, where 3 were totally sold out for all nights.
Other Information
Relevant Skills
I can act, make programmes and games, I can game pretty well, I have done some fighting sports for a little while but i am not very good, I can also climb very well.
Interests & Hobbies
My interests are acting, gaming, making games and programmes, music, boxing and climbing
Miscellaneous Information
The only other information I can give is that I have an autistic disorder and im asthmatic.