hannahwetait
www.CastingNow.co.uk/hannahwetait
---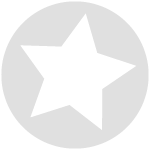 hannahwetait

3,207 Profile Views
www.CastingNow.co.uk/hannahwetait
Unique ID: hannahwetait
Playing Age: from 19 to 19
Location:
Gender: Female
About
Me
Hey, my names hannah im 19 years of age and living in devon. This is all a bit new to me. i havent known what ive wanted to do with myself for a while now, and then it just come to me. ACTING!
Experience & Qualifications
General Experience
I currently have no experience in the entertainment industry, however this is exactly why im on here to get the experience i need.
Qualifications & Training
GCSEs in english, math and scince (double award) all grade C's.
I also have another certificate in customer service's.
Other Information
Relevant Skills
i love working with and around different types of people. With my current job i need to be able to build a report with my customers. making sure im approaching them in the exact way to how the feeling. Example - if a customers comes into my store in a very negative mood i also have to put myself into that same state.
Interests & Hobbies
i love to dance, whether its just in my room or going out with my mates. I also enjoy reading greatly, i love being able to put myself right in the book. my imagination is HUGE.