Georgiastares
www.CastingNow.co.uk/georgiastares
---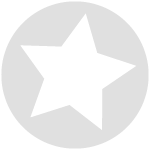 Georgiastares
Actor Musician Dancer Entertainer
728 Profile Views
www.CastingNow.co.uk/georgiastares
Unique ID: georgiastares
Playing Age: from 16 to 24
Location: Suffolk
Gender: Female
About
Me
I thoroughly enjoy socialising and am always up for meeting new people. Drama and English are the two subjects which I am most passionate about, and really hope to pursue a career in. I absolutely love singing; and hum whenever possible! Damien Rice and Laura marling are the artists which I enjoy listening to most. I love going to festivals and gigs. Drawing, I find very enjoyable. However I'm really not all that great at it.
Acting
Experience
- Film (Student)
- Musicals
- Panto
- Theatre (Fringe)
Accents
- Northern Irish
- Posh
- Scottish
- General American
- French
- Irish
Employment History & Experience
Between the ages of 9-16 I attended a musical theatre school. I have completed a drama GCSE, receiving an 'A' grade. At the age of 14, and am now taking part in a BTEC drama course as part of my A levels. I was cast to be part of a pantomime with the company 'That's entertainment productions'; Dick Whittington where I was paid for the work.
Music
Vocal Skills
- Alto
Instruments Played
- Saxophone
- Trombone
Employment History & Experience
Between the ages of 8-10 I played the Trombone, achieving grade two. I have also played the alto sax, up to a grade one certificate; However unfortunately had to stop playing due to difficulty in paying tuition fees. During my primary school years, I played the recorder solidly! I am also very interested in playing piano, but can only play a few simple tunes.
Dancing
Experience
- Live Events
- Musicals
- Panto
- Theatre (Fringe)
Dance Skills
- Ballet
- Hip Hop
- Tap
Employment History & Experience
I attended a dance school between the ages of around 3-7 specialising in tap, ballet and modern. I then carried on dancing when I was 9 in musical theatre, learning tap, ballet and jazz. I have performed at Heaveningham Hall in Suffolk and also in many musical theatre productions.
Entertainment
Experience
- Comedian
Employment History & Experience
I've attended local 'stand up' nights with friends, performing short short sketches.
Physical Details
Ethnicity:
White/ Caucasian
Skin Colour:
white
Height:
5 ft 4 in
Weight:
11 st 10 lb
Build:
n/a
Dress Size:
12 to 14
Hips:
n/a
Shoe Size:
6 UK
Eye Colour:
Hazel
Hair Colour:
Brown
Hair Length:
Long
Hair Style:
Straight
Experience & Qualifications
General Experience
I waitressed for two years from the age of thirteen, and now work in the 'food to go' department of my local 'spar' shop. I have also been part of a french company 'festival republic' to aid with setting up the festival 'Latitude'
Qualifications & Training
I achieved an A* in English literature at GCSE, with A's in English Lang, Drama, Textiles, ICT, Maths, Science, Religious studies and History.
Other Information
Relevant Skills
I'm able to speak in a few different accents; Australian and Scottish being my strongest. I'm able to fall into a 'crab' from a standing possition (I hope this is relevent).
Interests & Hobbies
My hobbies include singing and dancing, wherever and whenever! I enjoy reading a great deal, Nick Hornby would perhaps be my favourite author. However I don't think that anything could win me over from the Harry Potter books! I collect beer mats from different countries. This is because I have never myself been abroad!