G
www.CastingNow.co.uk/g-504
---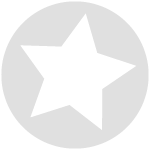 G
Extra
722 Profile Views
www.CastingNow.co.uk/g-504
Unique ID: g-504
Playing Age: from 25 to 35
Location: Salisbury
Gender: Male
About
Me
Ex-military, confident and physically fit. Charismatic and eager to explore a new career in the tv and film industry. Recently worked on a significant feature film.
Extras Work, Partipant, Contestant
Experience
- Film
- Film (Professional)
Employment History & Experience
Worked on Sam Mendes' feature film - 1917.
Worked on Marvel Studios - Black Widow.
Physical Details
Ethnicity:
White/ Caucasian
Skin Colour:
olive
Height:
6 ft 0 in
Weight:
14 st lb
Build:
Defined
Dress Size:
n/a
Chest:
42 in
Waist:
34 in
Hips:
n/a
Shoe Size:
10 UK
Eye Colour:
Brown
Hair Colour:
Brown
Hair Length:
Short
Hair Style:
Wavy
Other Information
Relevant Skills
Firearms, military knowledge, physically robust and willing/able to do own stunts, competent driver, able to ride horses,