Frazer Blaxland
www.CastingNow.co.uk/frazer-blaxland
---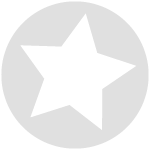 Frazer Blaxland
Actor Extra
774 Profile Views
www.CastingNow.co.uk/frazer-blaxland
Unique ID: frazer-blaxland
Playing Age: from 22 to 35
Location: London
Gender: Male
About
Me
To act, to perform and to entertain others is where my heart beats, it is an extension of myself something that I believe to be where I am most enjoying life and where I feel I can bless others. I have belonged to several drama groups in my life, most notably my time with the National Youth Theatre, which changed my view on acting and gave me a fresh and more accurate understanding of the craft.
My university degree in Drama, Theatre and Performance studies gave me the academic back ground and training that I needed to see the importance and value of theatre and performance. During my time there I was able to be a part of the university Drama society the Roehampton Players where I was a part of the acting side. I also joined Mustard Seed Theatre Company and was an actor for them for a couple of years.
I am currently working as an actor who works for CREW Schools, which is a Theatre in Education Company specialising is presenting workshops to children in primary schools.
Acting and performance are as much part of me as the feet I walk on, I cannot wait to prove to you what I can do.
Acting
Experience
- Commercials
- Film (Student)
- TIE/TYA
- TV
Accents
- Birmingham
- Cockney
- Cornish
- Geordie
- Liverpudlian
- London
- RP
- Welsh
- General American
- Irish
- Lithuanian
Employment History & Experience
2015, Animation, Demonstrator, DEMO REEL, Vicon, Paul Willoughby
2015, Internet, Yodel Employee, YODEL REWIND, Klein and Sons, Chris Bevan Lee
2015, Commercial, Aggressive Business man., CONNECTED APP ADVERT, Wing London, Owen Cox
2015, Site Specific, The man, THE ONLY LIVING BOY, Serpentine Gallery, Maija Timonen
2015, Commercial, Australian Rugby Fan, MAN OF THE MATCH-MASTERCARD, Wing London, Owen Cox
2015, Television, Skin Head, UNFORGOTTEN, ITV, Andy Wilson
2015, Film school, Grey Man 2, INSTINCT, University for the Creative arts, Christopher Parker
2014, Television, Carlo (Male Nurse), EAST ENDERS, BBC, Jennie Darnell
2014, Television, Body Double for Julian Lewis-Jones, RIVER, BBC, Richard Laxton
2012, Documentary, Pastor Testfasion Hagos, CRY FREEDOM 2012, CSW, Fran Hawley
2009, Stage, Prospero, SUCH STUFF AS DREAMS ARE MADE, Mustardseed Theatre Company, Clare Martin
2006, Site Specific, Student, NYT 50TH CELEBRATION, National Youth Theatre
Extras Work, Partipant, Contestant
Experience
- Commercials
- Film
- Film (Professional)
- TV Shows
Employment History & Experience
The Royals- 26/6/14
Babylon -3/7/14
The interceptor 30/7/14
Just Eat 26/08/14
Wrong Mans- 8/09/14 -11/09/14
Silent Witness-23/09/14
Critical- 2/10/14-3/10/14
Body Double(River) 13/11/14-14/11
EastEnders 10/12/14
Bugsplat- Guard- 12/12/14
Luther 2/3/15
Dr Foster 25/3/15
Capital 20/04/15
Silent Witness-22/04/15
tripped 5/5/15
Unforgotten- 15/04/15 fitting
Unforgotten- 14/05/15
New tricks- 24/05/15
Together- 4/06/15
Todd Margaret- 8th and 10th June
EastEnders 09/06/15
Home 30/7/15
Silent witness 31/7/15
Undercover 2/8/15
Undercover 26/10/15
Marcella 17/11/15
Fortitude 20/1/16
The Apples 28/2/16
Eastenders 3/3/16
Physical Details
Ethnicity:
White/ Caucasian
Skin Colour:
white
Height:
6 ft 2 in
Weight:
16 st lb
Build:
Average
Dress Size:
n/a
Chest:
44 in
Waist:
36 in
Hips:
n/a
Shoe Size:
11 UK
Eye Colour:
Grey
Hair Colour:
Brown
Hair Length:
Bald/ Crew Cut
Hair Style:
Curly
Languages Spoken
- English
Experience & Qualifications
General Experience
Rose Bruford APT
BAA Warrior Phase 1 Qualification.
Qualifications & Training
BA Hons in Drama Theatre and Performance Studies.
Other Information
Relevant Skills
Sword, shield and hand to hand screen combat.
Degree in Theatre and Performance.
Motion Capture Performer.
Interests & Hobbies
Snowboarding, Krav Maga, Surfing, Climbing, Swimming.