Fiona McMillan
www.CastingNow.co.uk/fiona-mcmillan
---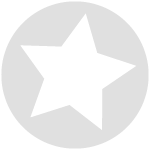 Fiona McMillan
Model Musician
33 Profile Views
www.CastingNow.co.uk/fiona-mcmillan
Unique ID: fiona-mcmillan
Playing Age: from 40 to 55
Location: Yorkshire
Gender: Female
About
Me
Based in Leeds after my return from Europe. German/French speaker, singer, model.
Languages Spoken
- English
- French
- German
Experience & Qualifications
General Experience
I have worked as an extra in Berlin, am a singer/songwriter and have recently started going to acting classes.
Qualifications & Training
Band manager, booker at live music venue, singer/songwriter, caterer, assistant bar manager, FOH theatre team leader
Other Information
Relevant Skills
languages, singer, bar/caterer
Interests & Hobbies
Singing, cooking, interior design
Miscellaneous Information
I lived in Berlin and speak German. I lived in France and speak French.