Deboraann
www.CastingNow.co.uk/deboraann
---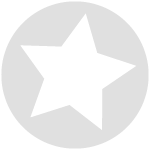 Deboraann
Actor Model Musician Entertainer Extra
735 Profile Views
www.CastingNow.co.uk/deboraann
Unique ID: deboraann
Playing Age: from 40 to 56
Location: West Midlands
Gender: Female
About
Me
I am kind and friendly and children and adults find me a good friend. I have a 2-year old grandchild who would be happy to join me with any filming. Its about a fun experience.
Acting
Experience
- Musicals
- Promotions
- Teaching
Accents
- Birmingham
- Posh
- French
- German
Employment History & Experience
aged 14 yrs took part in a musical stage show. Promotions at NEC leafletting and Kodak selling cameras and offering advice. qualified teacher 7307 in computers. Leadership training in Girl Guiding 32 years.
Modelling
Experience
- Competition
- Fashion
- Hair
- Promotional
Employment History & Experience
Took part in modelling wedding dresses at aged 28 yrs.
Had marketing photos taken with son for City Council aged 40 yrs.
Music
Experience
- Cabaret Group
Vocal Skills
- Alto
Employment History & Experience
Took part in two shows: Songs of praise. 2014 and 2015 and enjoyed every minute of rehearsals and shows.
Entertainment
Employment History & Experience
Introduced entertainment at Community Open Day events 2005 - 2015
Extras Work, Partipant, Contestant
Experience
- Magazine Features
- Promotional Work
Employment History & Experience
Promotional work marketing.
Physical Details
Ethnicity:
White/ Caucasian
Skin Colour:
white
Height:
5 ft 6 in
Weight:
12 st 8 lb
Build:
n/a
Dress Size:
14 to 16
Hips:
45 in
Shoe Size:
7 UK
Eye Colour:
Blue
Hair Colour:
Brown
Hair Length:
Shoulder Length
Hair Style:
Wavy
Languages Spoken
- English
Experience & Qualifications
General Experience
I have 32 years of being a youth leader and being around children and also as a foster carer.
I work as an administrator and have done so for 36yrs
Catering and silver service experience for 34 yrs.
driving a mini-bus for 15 yrs.
Qualifications & Training
7307 Teaching certificate stage I & II. Secretarial Diploma LCCI. Touch Typist 65wpm. Trained in driving a minibus and care work.
Other Information
Relevant Skills
CRB checks in various jobs I have been involved with.
Girl Guide Leadership in Brownies and Guides and camping holidays.
Interests & Hobbies
all kinds of sports, watching movies, reading, spending time with family.
spending time with children and youths on various adventures. Driving. cycling.
Miscellaneous Information
Community Centre volunteer for 15 years. Company Director for small block of flats for 18 yrs.
my grand-daughter aged 2 yrs is also available for movie work. I have an Alsation dog too.