Davod P Ashton
www.CastingNow.co.uk/davod-p-ashton
---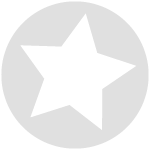 Davod P Ashton

393 Profile Views
www.CastingNow.co.uk/davod-p-ashton
Unique ID: davod-p-ashton
Playing Age: from 30 to 40
Location: Manchester
Gender: Male
About
Me
I am a Manchester born and bread man with a good zest for life.

My personality is most deffinately my strong point as i am very outgoing, chatty and willing to try new things.

I have a great enthusiasm for learning new skills and am a very quick learner.

My passions in life, apart from my daughter are, sport and animals. Not a day goes by that i don't either watch or participate in some form of sporting activity or watch an animal or nature programme on the tv
Physical Details
Ethnicity:
White/ Caucasian
Skin Colour:
white
Height:
5 ft 10 in
Weight:
10 st 10 lb
Build:
Slim
Dress Size:
n/a
Eye Colour:
Brown
Hair Colour:
Brown
Hair Length:
Short
Hair Style:
n/a
Languages Spoken
- English
Experience & Qualifications
General Experience
Although i don't have any actual experience i am a very quick learner and always give 100% into everything that i do.
Qualifications & Training
N/A
Other Information
Relevant Skills
Although i have no direct relevent skills i do feel that given the opportunity, my life skills will will help me in a number of fields.

As an animal and nature lover and having worked with animals from dogs and cats to penguins and flamingos it is more a very keen interest rather than a skill that i have. Also having both played and watched most sports from being very young and up untill recently played football on a regular basis i think i have a fairly good all round knowledge in this area.

The above i hope would stand me in good stead to at least be given a chance in the presenting line of work, especially the animals and nature as this is my big passion.
Interests & Hobbies
Interests and hobbies apart from what i have already mentioned above are diy, gardening, cars, going to music gigs and concerts, going to see amovie, dining out and trips out into the countryside.