Danni Finch
www.CastingNow.co.uk/danni-finch
---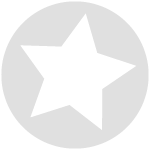 Danni Finch
Actor Presenter Dancer Entertainer
23 Profile Views
www.CastingNow.co.uk/danni-finch
Unique ID: danni-finch
Playing Age: from 20 to 30
Location: London
Gender: Female
About
Me
Hi my name is Danni, nice to meet you. I work as a stewardess on a Superyacht and have taken some time out of the industry to complete my 200hr Yoga Teacher Trainning qualification. I've always worked in performance based roles. I studied at The Brits School Of Performing Arts and Technology and have danced from an early age.

I have little acting experience, In regards to paid jobs etc, however throughout my life dancing, attending Brit there were many many opportunities where acting, role play, method acting etc were involved. I've also performed in westend shows, cats the musical, I am familia with performance.


I would love this opportunity to work on an existing skill, get creative and have some fun.