Cliff Miller
www.CastingNow.co.uk/cliff-miller
---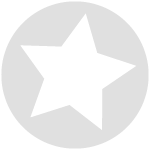 Cliff Miller

436 Profile Views
www.CastingNow.co.uk/cliff-miller
Unique ID: cliff-miller
Playing Age: from 25 to 35
Location: Essex
Gender: Male
About
Me
I am a very outgoing and friendly chap . I can communicate very well with any type of person.
I love films and have always wanted to get into acting in films preferably. I am hardworking, reliable and can listen and follow directions very easily. I think my appearance could be very adaptable and I could pass as a good person or bad peson.
I would love to have the oppurtunity to get into films and would grab it with both hands.
Physical Details
Ethnicity:
White/ Caucasian
Skin Colour:
white
Height:
6 ft 2 in
Weight:
14 st 6 lb
Build:
Stocky
Dress Size:
n/a
Chest:
42 in
Waist:
36 in
Hips:
n/a
Shoe Size:
10 UK
Eye Colour:
Brown
Hair Colour:
Black
Hair Length:
Medium
Hair Style:
Straight
Experience & Qualifications
General Experience
No experience, complete novice.
Qualifications & Training
Nothing relating to acting.
Other Information
Relevant Skills
I can drive any car, as I used to reposses cars for a living and have driven a wide range from run of th mill to super expensive.
I also have had to deal with many difficult situations s know how to deal with confrontation well.
Interests & Hobbies
I love films with a passion. All different genre and I love to study the aspect of the making of the films.
I enjoy cycling, swimming and also eating out at nice restaurants.
I also love meeting up with my friends and socialising.