Chrissylucas
www.CastingNow.co.uk/chrissylucas-1
---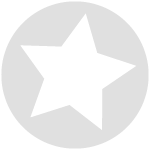 Chrissylucas
Actor Extra
483 Profile Views
www.CastingNow.co.uk/chrissylucas-1
Unique ID: chrissylucas-1
Playing Age: from 35 to 70
Location: London
Gender: Female
About
Me
Hi there, My name is Christine Lucas. I am 56 years old, self employed in hair and beauty Industry. my personality is chatty,
Bubbly and friendly outgoing . Always on the look out for the more challenging tasks such as leaning new skills, I have always had
keen interest in acting/ modelling. I have done some Extra work, dram classes and drama work shops.
In my spare time, I go swimming, gym, pilates and Yoga.
Acting
Experience
- Commercials
- Film (Student)
- Promotions
Extras Work, Partipant, Contestant
Experience
- Commercials
- TV Participant
- TV Shows