Chloe Louise
www.CastingNow.co.uk/chloe-louise-1
---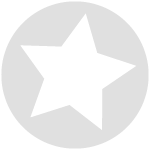 Chloe Louise
Dancer Extra
812 Profile Views
www.CastingNow.co.uk/chloe-louise-1
Unique ID: chloe-louise-1
Playing Age: from 16 to 21
Location: Bristol
Gender: Female
About
Me
I am dark haired, tanned and have strong green eyes. I love hair, beauty and fashion, I enjoy horse riding in my spare time, I do really love animals. I have had many jobs and i love always doing different things, I enjoy going out and having fun! I have done modelling but little expierience and would love to do more, I am quite loud and outgoing, love to socialise. I am interested in alot of things and i beleive you only live once so live well.. have fun and no regrets, live life to the full..lifes to short.
Dancing
Experience
- Commercials
- Competitions
- Film (Student)
- Live Events
- Music Videos
- Promotions
- TV
Dance Skills
- Cheerleading
- Contemporary
- Country
- Disco
- Freestyle
- Hip Hop
- Roller Dance
- Streetdancing
Employment History & Experience
I have been to a dance school for years and then had a major back operation, but now back to dancing and love it more than ever!
Extras Work, Partipant, Contestant
Experience
- Commercials
- Film
- Film (Professional)
- Film (Student)
- Magazine Features
- Music Videos
- Promotional Work
- TV Audience
- TV Contestant
- TV Participant
- TV Shows
Physical Details
Ethnicity:
White/ Caucasian
Skin Colour:
tanned
Height:
5 ft 4 in
Weight:
9 st 0 lb
Build:
n/a
Dress Size:
8 to 6
Hips:
30 in
Shoe Size:
4 UK
Eye Colour:
Green
Hair Colour:
Black
Hair Length:
Long
Hair Style:
n/a
Languages Spoken
- English
- French
Experience & Qualifications
General Experience
i have had various jobs and promotional events, if interested in me please ask for CV.
Qualifications & Training
GCSE in maths, science biology, science chemistry, french, art, health and social care, p.e.

I also have NVQ 1,2 and 3 in hairdressing
Other Information
Relevant Skills
Loud, talkative, sociable, dancer, horse rider, modelling expierience, promotions girl, waitress, sales assistant..
Interests & Hobbies
dancing
horse riding
partying