catcooper25
www.CastingNow.co.uk/catcooper25
---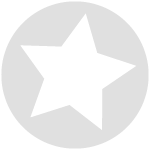 catcooper25

911 Profile Views
www.CastingNow.co.uk/catcooper25
Unique ID: catcooper25
Playing Age: from 25 to 25
Location:
Gender: Male
About
Me
I am a 25 year old female with brown hair, brown eyes and average build.
I'm fun and bubbly and enjoy my life to the full.
Experience & Qualifications
General Experience
I haven't acted before but I am a quick learner.
Other Information
Interests & Hobbies
I like spending time with friends and famiy and just generally being sociable.